We can't thank you enough for making a cake that turned out to look much better than the sample picture I sent you!  And, it was super delicious too!  We really appreciated it and our daughter was SO happy!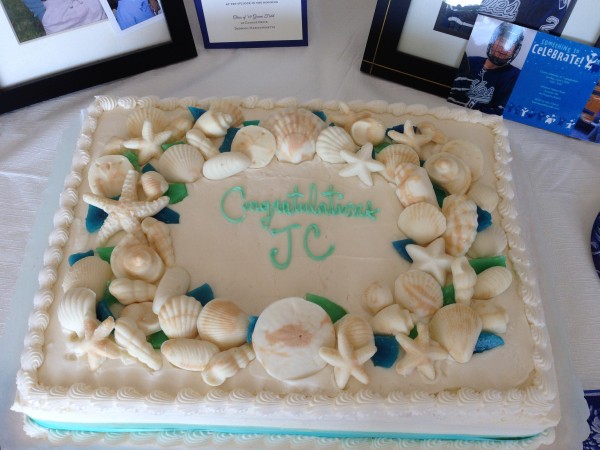 This cake was to celebrate my son's graduation from Prep school. The party was held at a beach house so I wanted a beach theme. I had seen the wedding cake on your website with the shells and sea glass and asked you if you could do one with those decorations on a sheet cake. I did not know exactly what to expect.. but I was totally blown away. It was amazing!!!
Not only was it a complete work of art, it was absolutely delicious. Every guest commented on it. I finally had to force the first cut because no one wanted to destroy it… but once it was cut, it was devoured. (I am usually disappointed by bakery cakes… your competitors at Derby St and on Wood Road in Braintree make very pretty cakes but they taste awful.)
I have told numerous people where I got it… so look out, you may have people looking for it. I have attached a photo in case you did not keep one. Thank you! I cannot say enough about how happy we were with it. I posted it on facebook – hope it sends business your way. 
See you again! 
Brenda B.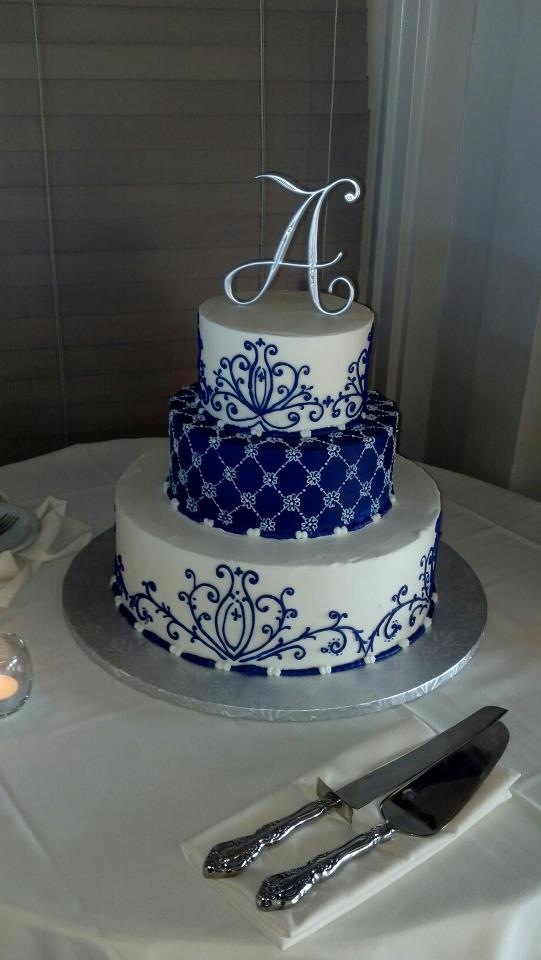 Good afternoon,
I wanted to take a few minutes to thank you for doing such a wonderful job on our wedding cake.  Going into our tasting, I was worried that the photo I provided was too detailed and that it would be a problem to have such dark buttercream piped onto the white.  Several other bakeries told us they wouldn't do this, actually.  But you did a WONDERFUL job at replicating the cake perfectly.  I am amazed and grateful.  I hope you will use this picture in your portfolio, because it truly deserves recognition.
Thanks again-it was wonderful!
Lisa and Brian Aufiero

Hi there!
My fiance & I came for our cake tasting yesterday & we wanted to let you know how impressed we were!  Every piece of cake that we tried was amazing & Anna was so helpful!  We're already looking forward to having more cake at our wedding in September!
Thanks so much!
Tiffany Grace

Thank you SO MUCH for the fabulous cake.  We have gotten SO MANY compliments, and the seaglass/beach became the theme of the wedding.
Take care,
Sue

Just wanted to say thank you guys for a great experience! we had so much fun doing the cake tasting (especially my 9 year old daughter lol).
What I loved even more was the fact that Mary Beth was able to sit down with us and make us feel so welcome and how she was able to draw everything out.
We have a very tight budget and I was so very excited to learn that everything that I wanted in our cake could be possible with the price. That is all I have talked about all weekend lol.
So again thank you guys so much for everything. I cant wait to see it!!!!!
Kayla Flynn and Joe Pari